New DJ Controller Flight cases from FCW
Just arrived DJ Controller Flight Cases from KamKase
Numark, Denon, Pioneer, Traktor.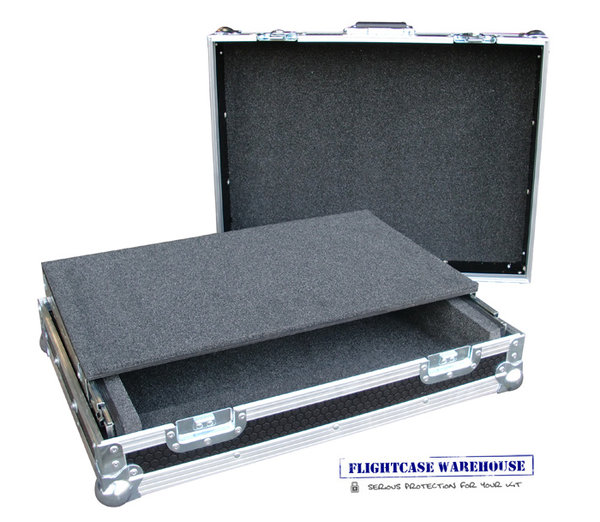 Kamkase are a leading manufacturer of Flight Cases for all applications. All Kam Flight cases are designed in the UK and built using the best available materials. If you choose a KamKase you can be assured your equipment will get the protection it deserves.
Our sales team is always on hand to discuss your requirements if this Kam Flight case does not suit your needs.
7mm Smooth black laminate board
Removable Lid
Full touring spec fittings
Sliding laptop shelf fitted
Foam lined
Gap at rear
Front panel for access to controls and headphone sockets
View Cases Here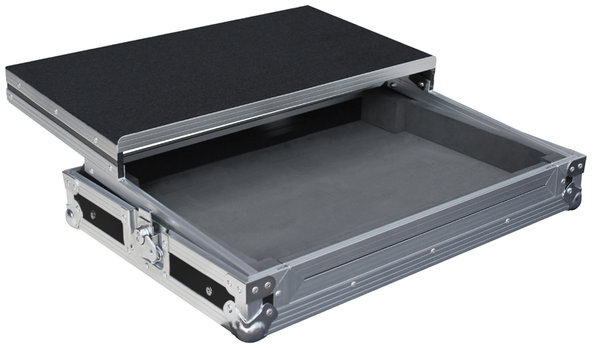 Nex Day Delivery
Musikmesse 2017 is just a few days away, and we can't wait to see what the industry brings to the exhibition floor. Here's another 5 exhibitors we're most excited to see in Frankfurt this year!

PMI Audio Group
PMI Audio Group is a professional audio company based in Gardena, California. Established in 1979, PMI specialises in the design and manufacture of professional audio products for recording, video, post, film, broadcast, and the fixed installation markets. The Group's brands include: Studio Projects, Trident Audio Developments, Joemeek, Toft Audio Designs, Tonelux, and Valley People. PMI Audio Group pride themselves on offering service and equipment modifications in house, and incorporating the latest testing equipment and technology available.

Yamaha Music Europe
Yamaha Music is of the biggest names in the musical instruments, professional audio and audio-visual sectors, and an internationally leading brand. Founded over a hundred years ago, the prestige and high quality of Yamaha's products reflects years of accumulated technical expertise and skilled craftsmanship. Yamaha will be taking centre stage this year with a huge and exciting program set for Musikmesse, with live acts, demonstrations and presentations showcasing their latest products.

Dunlop Manufacturing
Dunlop Manufacturing, Inc. is a leading international manufacturer of electronic effects, picks, capos, slides, strings and other musical instrument accessories. Dunlop was founded in 1965, and operates from Benicia, California, where the company has developed many famous and innovative products such as the 'Cry Baby' wah and 'Tortex' picks. With state of the art manufacturing processes and support from top musicians including Jerry Cantrell, Marcus Miller & Zakk Wylde, the brand is now branching out into the string business, and plans to further grow its lines of picks, capos, slides, and stompboxes.

Korg Inc
Another international giant, Korg is a leading global manufacturer of musical instruments, DJ and Production Tools, music software and musical accessories. Since its foundation in Japan 1963, the company has lead the way with unique instruments and innovations. Korg follows a philosophy of creating innovative and uncompromising instruments – maintaining a level of quality that inspires professional artists and creators, yet is approachable enough for anyone to play.

SAE Institute
The SAE Institute is one of the world's leading creative media institutions. With a wide and diverse selection of specialist vocational courses covering Film, TV, music production, engineering and business, and an international presence spanning 54 campuses in 28 countries, SAE prides itself on a distinct model of hands-on learning, and a strong focus on industry and global engagement. Many SAE graduates have gone on to become renowned digital entrepreneurs, musicians and artists, with the institute's alumni including Oscar, Grammy and BAFTA recipients.
If you want to get in touch with us, meet us for a chat at Musikmesse, or are interested in purchasing flight cases, email us at info@flightcasewarehouse.co.uk, or call 0800 612 7097. To find out more about our cases, visit www.flightcasewarehouse.co.uk for off the shelf solutions or www.proflightcase.com for
Upcoming Equine Sport Days Out We Can't Wait For!
Summer is almost here, and we at Flightcase Warehouse are really looking forward to the plethora of different and exciting equine events that take place across the whole of the British Isles. We know the Grand National is always huge, but what else is there to get excited for in the coming months?

The first big day to look forward to is the Royal Windsor Horse Show, held from the 10th until the 14th of May in the spectacular grounds of Windsor Castle. Celebrating not just the standard horse racing events, the Royal Windsor Horse Show combines history with contemporary sport, as visitors can expect to see traditional derbies and rally with horse drawn carts, parades, and even equine based equipment and vehicles, all on display throughout the stunning grounds. There will also be a massive variety of stalls and exhibitors, who represent some of the most influential and ground breaking tradespeople in the equine industry today. This is a brilliant event that's perfect for anyone interested in horses; further information can be found on their website here.
The next red letter day in in Equine sport is the Royal Ascot (20th – 24th June), showcasing the best that Flat Racing has to offer. Held in the prestigious Ascot Racecourse, everyone has heard of the Royal Ascot, and the grand days out it holds. Celebrating equine sport in style, with a packed day full of different events for various age groups, which culminate in an awards ceremony. Whilst the racing itself is enough to fill anybody's day, there are also elaborate displays, film reels, food stalls and exhibitors to visit. To find out more about this year's events, or how to qualify in the future, visit their website here.
The Longines International Horse Show is another exciting event planned for the 25th of July until the 30th at Hickstead. The show boasts of its long standing history, as well as its status as the official Horse Show of The British Horse Society, with Her Majesty The Queen as its patron. All of this means that Longines International Horse Show promises to be an incredible event, with all kinds of different equine based activities and competitions planned. Naturally, the show plays host to a number of international riders and will see Show Jumping, Racing, as well as Polo and Dressage to enjoy. More information about Longines can be found here, on their website.
These however, are just three of the many events planned for this year- there are more to explore and be inspired by. Remember, Flightcase Warehouse has a range of different products available for the equestrian enthusiast, including bespoke options to fit your every need. Any size or specification you need we can create; in the past we have made huge models with compartments that take care of the needs of both horse and rider complete with personalised engravings. Visit www.flightcasewarehouse.co.uk to shop our range, www.proflightcase.com for more on bespoke, or call 01827 60009 to speak to our friendly team.
Flightcase Warehouse works closely with towards mechanics in the motorsport industry, so we know that every single category of the sport requires a dedicated, passionate and highly skilled support team in order to achieve the results that are so highly sought after. To highlight the hard work of engineers down on the track, we've researched what a typical 30 second pit stop looks like for the top F1 teams in the industry.

Whilst an F1 pit crew will consist of a large team of mechanics, no single member is specialised in a single role. Typically, the members of the pit crew are handed out their duties based on their physical abilities. For example, the members of the crew in charge of the jacks and lifting the F1 car will be stronger than the other members of the crew so that the tyre workers (usually the more nimble members of the team) are able to work quickly, attainting the rapid turnaround that is so important. Like a well-oiled machine, one could say.

It may seem a little odd that these highly skilled mechanics are assigned their roles based on their physical attributes; however, the regulations are incredibly strict on what can and cannot be used in the pit stop. For example, the crew may not use a powered device to lift the car at any point during a race-instead the car has to be raised manually. Hence the stronger team members being assigned to jack duty.

The F1 car will roll into the pit lane adhering to the pit-lane speed limit (failing to do so can incur a cash fine as well as time penalties), and will stop in the designated area. This area is the only place in which a car can be worked on during a race, and the crew may not improve the grip of it at all aside from sweeping or drying. Once at a full stop though, the crew leap into action.

The car is raised up, and the tyres are replaced with blinding speed with the aid of tyre guns, each one specifically tailored to a wheel on the car. Once the tyre gunner has completed loosening the tyre, a second pit member will completely remove it before a third replaces the wheel with a fresh one. Whilst this is the main objective of the pit stop, there are other pit crew members stood by in case they are needed.

For example, the pit crew manager is in charge of the lollipop, which designates when it is safe for the driver to exit the pit area. The manager oversees the whole of the pit process, and it is only with his say so that the car is lowered, freed and allowed to leave. Then, there are other members of the crew who are on hand to either remove debris from the chassis of the car, clean the driver's visor, or attend to any other possible needs that the driver or head mechanic may have.

Once the job is done though, the crew must return to their designated garage, as they are only allowed to be in the pit immediately before the pit stop takes place. This kind of quick and well-practised teamwork is incredibly impressive, and we at Flightcase Warehouse know that a good team needs to be supported by a trustworthy arsenal of tools. To keep your delicate instruments and power tools safe, visit our website to view our diverse range of motorsport specific flightcases, or email us to find out what special projects we have done in the past, and the bespoke options available!