New DJ Controller Flight cases from FCW
Just arrived DJ Controller Flight Cases from KamKase
Numark, Denon, Pioneer, Traktor.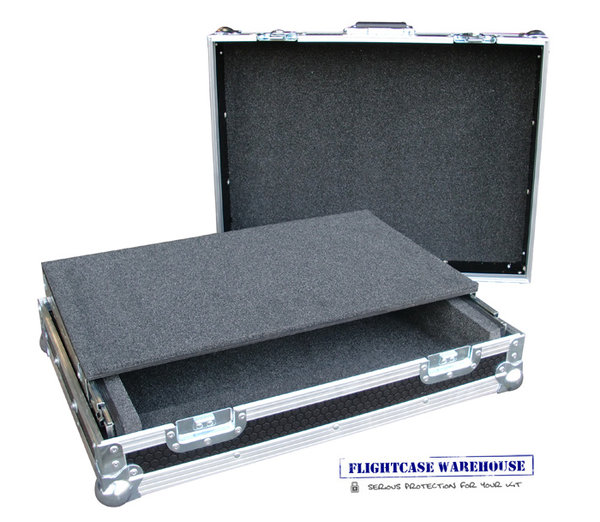 Kamkase are a leading manufacturer of Flight Cases for all applications. All Kam Flight cases are designed in the UK and built using the best available materials. If you choose a KamKase you can be assured your equipment will get the protection it deserves.
Our sales team is always on hand to discuss your requirements if this Kam Flight case does not suit your needs.
7mm Smooth black laminate board
Removable Lid
Full touring spec fittings
Sliding laptop shelf fitted
Foam lined
Gap at rear
Front panel for access to controls and headphone sockets
View Cases Here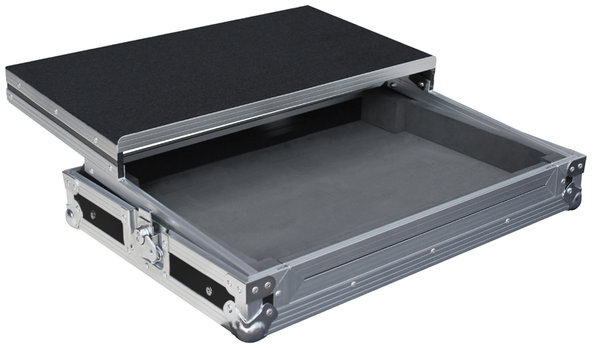 Nex Day Delivery
Ever since the invention of the first recording devices, musicians have been putting their all into creating recordings that are as accurate, pitch perfect and professional as possible. Often being restricted by budgets, musicians and recording engineers have had to be resourceful and deploy tried-and-tested tips and tricks in order to achieve that cutting edge sound, despite sometimes using equipment and methods that originated in the century past. However, technology isn't everything and as the following methods will demonstrate, keeping it classic can produce brilliant results for recording artists and engineers. If it's not broken, don't fix it – as the phrase goes!
Eliminating unwanted noise on stringed instruments.
This technique is so primitive and lacks sophistication, but it's brilliantly effective in eliminating background noise and any dud notes when playing strings. If you're recording a piece where you're not required to play an open note and are concerned about unwanted tones ruining your recording, try tying a hair band, piece of cloth or even a sock (yes, a sock) around the first fret or headstock. Used mainly when recording guitar, the principal can be applied to other string instruments including violins, cellos and bass guitar.
Take the plunge and play it in a live take
A common complaint of modern day recording is that every single track can sound exactly the same. Up to the minute digital recording methods and mixing techniques can, on occasion, mask the uniqueness and vibrancy of a song, whilst the total absence of instrumental or vocal variation can lead to an artificial sound. By recording your track live, you run the risk of multiple mistakes for sure, but also stand to benefit the elusive 'live' electricity that cannot be replicated in any way through digital mastering. Not always practical, but you should definitely give it a go if you're looking to capture some magic without splashing out on an extremely costly producer.
Mix in a different location to where you record
This practice was all the rage in the 70s and was utilised with the purpose of creating a distinctive piece through the power of alternative perspectives. It could be an idea to work with a different audio engineer than the professional who recorded your raw tracks in order to harness the power or a fresh take and bring something extra to your sound. If you're loyal to your recording engineer, try substituting your desk for something more unconventional or exploring mix practices usually associated with a different genre.
Multi-track your instruments, every time
Simple but effective. This holy grail of recording techniques has proven itself worthy of the test of time. By recording your instruments or parts individually you create a rich yet defined sound that offers superior mixing potential. For additional effect, try recording one or more track just a tiny fraction out of tune or off key – pros tell us that is gives the illusion of multiple instruments playing live at the same time.
Flightcase Warehouse offers a wide range of flight cases for music, recording, production and DJ professionals at www.flightcasewarehouse.co.uk. We can also custom build to your specification. Just email sales@flightcasewarehouse.co.uk or call 01827 60009 to get a quote.
Followers of our social media will know that we're keen on motorsport at Flightcase Warehouse. We work with professionals the world over and like to keep on top of the latest news, events and tech developments in the world of motorsport – from days out for the casual enthusiast to projects from global leaders. If you're a motorsport fan too, the below 4 activities are great for getting more hands on with your favourite pastime.

1) Track Days
Probably the simplest and most obvious way of getting yourself into the driver's seat! Tracks days are perfect for testing you and your motor's ability in an unrestricted environment. Most public circuits across the UK allow you to use their tracks for free, as long as you pass a few safety tests and inspections. If you're looking to travel further afield, the European continent is home to some of the world's most famous (and infamous) circuits – including the Nürburgring, a German track known for both its historic turns and endurance features.

One of the few drawbacks to attending track days is that the vehicle you use is your own – meaning that any damages, faults or mechanical failures must be dealt with on your own accord. Spare parts and a working knowledge of your vehicle is a must!

2) High Performance Driving Experiences
Alongside track days, most racing circuits offer visitors the chance to drive vehicles that they may never have had the opportunity to before, or ever again. Supercars bearing the badges of Aston Martin, Ferrari, Lamborghini and McLaren are all available for a driving experience at various locations across the UK to take out onto the race track. You can either enjoy a high-octane ride as a passenger or be put through your paces in the driving seat with a specialist instructor. Exhilarating!

3) Off Roading Driving Experiences
Once-in-a-lifetime driving experiences are not limited to race tracks. If you don't mind getting your wheels muddy, explore the range of outdoor options that allow you to push your driving threshold in difficult terrain. Land Rover tours, quad biking and high-powered dirt buggies let you break the countryside silence with loud engines (and not without a good spraying of mud from your rear wheels). For a great autumn activity head to one of the many sites dotted around farmland and privately owned woodland.

4) Tank & Other Unconventional Driving Experiences

These are just a few days out you can enjoy though, with a wide selection throughout the UK and Europe that caters to different levels of interest, from casual to rabid. If you take part in motorsport experience days or work hard at delivering these experiences to your customers, visit www.flightcasewarehouse.co.uk, call 0800 612 7097 or email sales@flightcasewarehouse.co.uk for a complete protective solution for all of your motorsport equipment.

Flightcase Warehouse has kicked off Autumn with three exhibitions: PLASA London, The Showman's Show and BPM Pro, all of which had on offer the very latest in entertainment, events, pro sound, pro lighting and production technology. For us to protect our customers' gear to perfection, it's important that we're well-versed in the newest products to launch. Here are just four of the latest industry innovations that have caught our eye whilst we've been researching!
Microsoft Hololens:
The Hololens is a headset that blurs the lines between augmented reality and virtual reality. Whereas VR will see the user interacting entirely within a constructed simulation, the Hololens allows holograms and digital content to be seamlessly integrated with the area around the user. This means that users are a lot easier to engage with as they use the Hololens as well, allowing for greater application in trade events or experiences, where communication is vital. You can learn more about the Microsoft Hololens here.
RFID Tech:
Whilst not completely fresh off the drawing board, the application for RFID within events is becoming more prominent as companies recognise the incomparable value it adds to events. RFID has a number of practical applications – it can be used as a way of scanning people into an event quickly with sensors, to track attendee activity, or to help crack down on pirated or counterfeited tickets. It also offers great social media integration capabilities for that ever-important attendee engagement.
Allen & Heath ME Mixing System
Allen & Heath, leading designers of sound engineering technology, recently extended their ME personal mixing range to include a 16 channel personal mixing system. Intended for use in houses of worship, orchestras and other group musical settings, the mixer allows musicians to quickly develop their own monitor mixes independent of a sound desk engineer. It's said that there's no limit to the amount of ME-500 units that can be used within a single system, and the time saved during sound check in group settings could be revolutionary. Read more about the ME-500 systems online at www.allen-heath.com.
Wireless Lighting
We were seriously impressed with Astera Lighting's wireless lighting app at PLASA London when we attended and have noticed a growing number of users making the switch to a wireless method of control. Wireless solutions themselves aren't new to pro lighting engineers and are favoured for their ability to significantly reduce setup time and offer remote operation. As long as there's a steady power supply and a clear signal, then initial production takes a lot less time.
If you are looking to protect your most recent investment for delivering outstanding entertainment, talk to Flightcase Warehouse. Along with a huge selection of off the shelf solutions, Pro Flightcase can create bespoke equipment to your exact specification. To learn more, visit www.flightcasewarehouse.co.uk, email sales@flightcasewarehouse or call +44 1827 60009.