New DJ Controller Flight cases from FCW
Just arrived DJ Controller Flight Cases from KamKase
Numark, Denon, Pioneer, Traktor.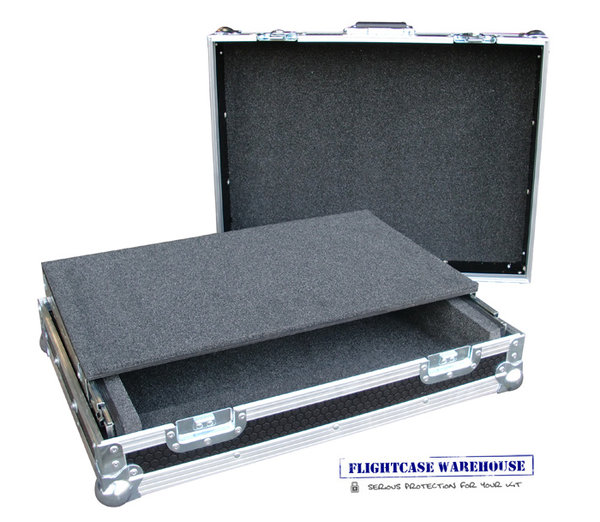 Kamkase are a leading manufacturer of Flight Cases for all applications. All Kam Flight cases are designed in the UK and built using the best available materials. If you choose a KamKase you can be assured your equipment will get the protection it deserves.
Our sales team is always on hand to discuss your requirements if this Kam Flight case does not suit your needs.
7mm Smooth black laminate board
Removable Lid
Full touring spec fittings
Sliding laptop shelf fitted
Foam lined
Gap at rear
Front panel for access to controls and headphone sockets
View Cases Here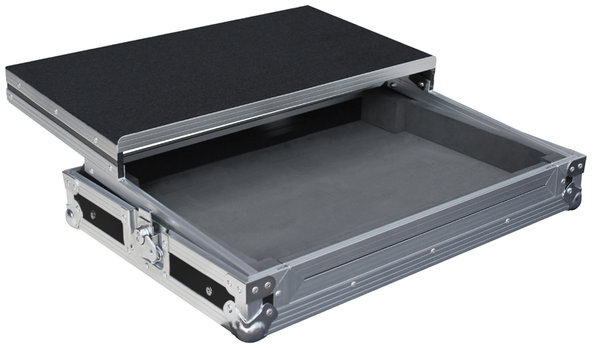 Nex Day Delivery
Check out the brand new Motorsport section on the Flightcase Warehouse Site.


FCW are very pleased to anounce the launch of the new Motorsport section. This section encompasses all forms of motorsport and Motorsport related equipment, from laptop computers to fully blown race cars, all manufactured here in our UK facility.
So why should you use FCW?
We have been manufacturing flight cases for the motorsport industry since 1990. Prodrive was our first big customer buying a variety of cases inc, Engine, gearbox, turbo,s etc. Our top selling 'Spider' toolcase is still used by the main stay of Rally Mechanics around the world to this day. At around that time we supplied Mitsubishi Ralliart, Ford Rallysport, Audi and a host of WRC teams.

In 1992 we were commisioned to make the very first Pitwall Flight case to house monitors and computers for Williams Grand Prix Engineering which they called the 'Cinema case' we still have the letter from the then team manager Ian Harrison thanking us for our efforts, but unfortunatly the case is long gone!!.

From 1992 to 2000 we supplied F1 teams, Jordan Grand Prix, British American Racing, Jackie Stewart Racing, Jaguar, Benneton, Arrows. After 2000 the sponsorship money dried up for a while and F1 had a radical change we moved away from F1 at this point but continued supplying Sportscar teams, Rally Teams etc.

We supplied Bridgestone F1 up until they decided to leave in 2010
But won the contract to supply Pirelli F1, which we still do as of today.


So as you can see FCW have a wealth of experience within the Motorsport Industry
and continue to support this fascinating and exciting sport. If you have any
motorsport requirements please do not hesitate to contact our sales team who
are always on hand to offer the best advice for your needs. We are also happy to
come and visit if required.
Please checkout the Motorsport section Here
Posted by: Steve on February 18th, 2013 @ 2:50 PM







Our best selling trunk is back


240 in stock
ready for next day delivery.

1200 x 600 x600

1000 x 500 x500

900 x 400 x400

9mm Black finish

Heavy duty fittings

4" Castors with brakes.












Posted by: Steve on November 1st, 2012 @ 3:52 PM