New DJ Controller Flight cases from FCW
Just arrived DJ Controller Flight Cases from KamKase
Numark, Denon, Pioneer, Traktor.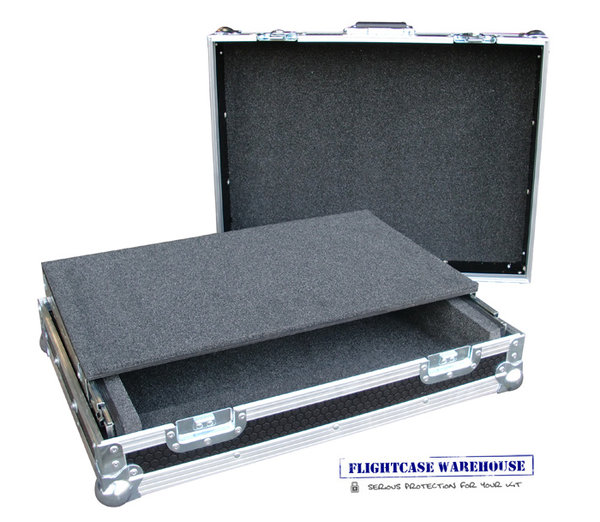 Kamkase are a leading manufacturer of Flight Cases for all applications. All Kam Flight cases are designed in the UK and built using the best available materials. If you choose a KamKase you can be assured your equipment will get the protection it deserves.
Our sales team is always on hand to discuss your requirements if this Kam Flight case does not suit your needs.
7mm Smooth black laminate board
Removable Lid
Full touring spec fittings
Sliding laptop shelf fitted
Foam lined
Gap at rear
Front panel for access to controls and headphone sockets
View Cases Here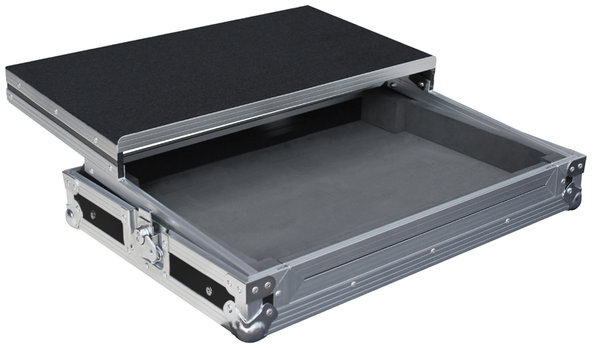 Nex Day Delivery
Festival season is almost over – but that doesn't mean that event professionals just stop work outdoors. Autumn and winter may lead to indoor venues taking precedent over their open air counterparts, but there is still a massive market for those who want to be outdoors, enjoying the seasonal atmosphere. Here's a quick rundown of the events that are making great use of the outdoors and equipment, even when the weather is less than accommodating.
Halloween Themed Mazes and Shows:
Drawing inspiration from all of the insanely over-the-top Halloween-themed goings on in the United States, events such as the increasingly popular scare-maze are drawing more and more visitors within the UK. These spooky nights out happen in a varying number of sizes and themes, with councils investing in small and fun family activities, to gargantuan theme parks like Alton Towers constructing elaborate and terrifying mazes (adults only!)
Of course, mainly taking place in the dark, chilled evenings, it's not hard to see why lighting, visual effects and sound technicians are so in demand for such events. Construction can begin as early as summer, with the very best professionals using their skills to attain an almost horror film-like level of Halloween mood.

Christmas Markets:
On the surface these festive outdoor fairs may not seem like the ideal place for event professionals to lend their hand – but as the popularity of these temporary crowd-drawers increases, so does their size – and attractions.
Second cities like Birmingham, Manchester and Liverpool all offer (in addition to the standard market layout) a full, almost festival – like experience. Liverpool for example features an 'Ice Festival', complete with bar, stage and opening night parade. No longer just a market, these winter attractions are becoming a full live experience. And I'm sure we're all familiar with the yuletide extravaganza that is Hyde Park's "Winter Wonderland" in London.
Bonfire Night:
An absolute no brainer. Bonfire Night is a staple of the British calendar – but in recent years it has become an ample opportunity for pyrotechnic teams to demonstrate exactly what they can do, without limitation or direction imposed by a performing team.
Big cities often feature some of the most impressive displays, with pressure mounting yearly to top the previous performance – as well as outdo rival displays throughout the country. Guy Fawkes night is a great opportunity to check out what professional pyrotechnic teams are capable of (even in the adverse weather we are so used to seeing on the 5th of November)!

If you are planning on running one of these seasonal outdoor events, and want your kit to stay protected, be sure to visit www.flightcasewarehouse.co.uk. We stock a wide variety of off-the-shelf protective solutions, with our bespoke arm Pro Flightcase able to cater to any custom specification you may need. Call 0800 612 7097 for more information today.
Despite being in what seems to be a golden era of digital, cloud based communications and control panels, an increasing amount of professionals are being called to travel for their work. For many, the likelihood of packing up equipment and travelling with it all over the country, or even abroad is becoming a matter of when, and not if. But don't feel daunted! We've put together a few quick lines of advice for the uninitiated professional traveller and the essentials to consider when taking equipment away on business.
1) Musicians
On the outside of it, the bare essentials seem pretty cut and dry for musicians. Protection for your instrument coupled with a decent solution for whatever form of amplification that you need (if you do in fact need it) would tick most of the boxes. But what many musicians fail to consider is the sheer amount of technology that goes along with playing an instrument. Often, many cables are required, digital amps and preamps can be essential and instrument effects can take a lot of room up as well – possibly even more than the instrument itself!
Before you embark on the road with your musical equipment, make sure that you know exactly what kind of protection you'll need to keep your livelihood in one piece when travelling. And don't just count on compartments inside your instrument case!
2) Event Professionals
More often than not, hardworking event professionals are in charge of storing the equipment of everyone on the job (including client belongings) on top of their own expert technologies. A full audit of exactly what equipment an event will need is a step any good event prof will recommend is taken to avoid disaster. Knowing the lighting, audio and technical requirements of a venue or show will let you plan far in advance just what kind of storage capacity and space you are going to need to avoid any slip up in production. And with this, get your orders in for any extra cases you'll require.
3) Mechanics
Mechanics that travel for the work mostly know exactly what they'll need to be armed with. For the most part this will be tools and parts. The question of transporting these materials safely though is another matter entirely, with standard road protection often not doing enough to prevent delicate tools from being thrown out of calibration, or parts from being contaminated or damaged. Be sure to investigate how you are transporting your equipment before any journey, to avoid wasting valuable time and money re-calibrating, re-stocking or even replacing them when you arrive. Think personalised inserts, heavy duty cases and material presentation systems.
4) AV Engineers
One of the distinguishing features of the AV industry is that it never stops reinventing itself. What could be considered one weeks' cutting edge is outdated by Sunday. That's why when travelling for work within the AV field, versatility in your protective luggage can save you literally thousands of pounds – not just through the protection of your kit, but by saving you the trouble of purchasing new flight case / protective equipment every few months. Consider large road trunks with replaceable foam inserts as a viable long term solution to the ever changing face of AV technology, and cases that are tailor designed to branded kit.
For more information on how to protect your equipment from seasoned professionals, please call +44 (0) 1827 60009, or email sales@proflightcase.com to learn more about our bespoke and innovative solutions.
Live events are, above all else, exciting. Atmosphere counts for a lot, and it's no more noticeable than when you are at a concert. Fan-fuelled excitement matched with frantic energy from the performer can make for an unforgettable experience. But, what really makes for a standout performance is visual spectacle. There are performers out there who have really nailed utilising their entire live crew to create a performance that although in some cases can be just half an hour long, is near enough impossible to top. Here are a few examples of when performers and engineers have got together to create live events history.
1) Take That's Circus Tour
Take That followed up their huge 2007 Beautiful World Tour with 2009's The Circus Live. It had to be just as memorable as 2007, which is a challenge not to be underestimated considering Beautiful World featured a giant light-embezzled moving robot! The answer? To create a live show that teamed stellar performance with creative lighting and sound, elevated with breath-taking mechanics. Featuring two separate stages for a panoramic experience and a huge mechanical elephant (because why not?), Take That's Circus was ambitious, bombastic and delivered with precision.
2) Rammstein's Many Pyrotechnics.
Lots of people when watching a live show will take the pyrotechnics for granted. They will see a quick bang, or maybe a singular jet, but never pay much attention to the level of detail that has to go into planning these effects which can often be as dangerous as they are mesmerising. Rammstein, a German metal outfit, are masters of this art. Each member of the band is a licenced pyrotechnician and their act involves flamethrowers as standard – yes, flamethrowers! Anybody acquainted with the rock and metal scene will confirm that Rammstein are kings of the visual spectacle.
3) Lady Gaga's Superbowl Halftime Show
Whilst it was a relatively short performance, Lady Gaga did incorporate one element into that may have been a glimpse into the future of live events; coordinated drones. Bringing pilots and programmers into the live events fold, these drones utilised lights to make for a backdrop in the sky, an indication of how the technology could be used in the future. Laga Gaga set the standard for making the stage whatever it needs to be, and wherever it needs to be, allowing audiences a completely different viewing experience.
4) Tommy Lee's 'Cruecifly' Drum Rollercoaster
Motley Crue were a staple of the rock and metal community for years and it's no surprise that a band who were known for debauchery developed a completely pointless (but fun) roller-coaster for the drummer, Tommy Lee. The 360' degree loop structure took 4 hours to build before every show and would see Lee circle the track and perform his instrument at the same time – often upside down. For a time, fans were even able to win themselves a trip on the coaster with Lee during the show, making it one of the more elaborate and unconventional stage props in the live event world.

If you have valuable equipment that's essential to your live show that you need to protect, or it's your job to help develop breath-taking moments for others, think Flightcase Warehouse for your protective solutions. Whether off the shelf or bespoke, we can deliver no matter the requirements and quote in as little as 12 hours. Contact sales@flightcasewarehouse.co.uk or call 0800 612 7097 to find out more.