New DJ Controller Flight cases from FCW
Just arrived DJ Controller Flight Cases from KamKase
Numark, Denon, Pioneer, Traktor.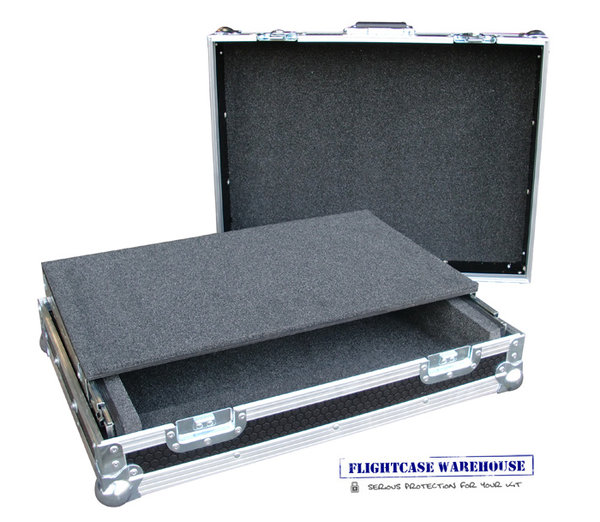 Kamkase are a leading manufacturer of Flight Cases for all applications. All Kam Flight cases are designed in the UK and built using the best available materials. If you choose a KamKase you can be assured your equipment will get the protection it deserves.
Our sales team is always on hand to discuss your requirements if this Kam Flight case does not suit your needs.
7mm Smooth black laminate board
Removable Lid
Full touring spec fittings
Sliding laptop shelf fitted
Foam lined
Gap at rear
Front panel for access to controls and headphone sockets
View Cases Here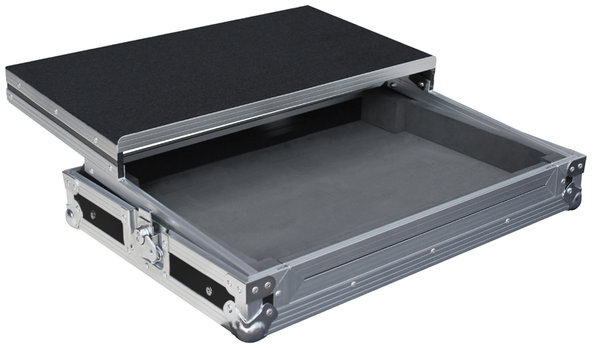 Nex Day Delivery
New 3" ball corner wheel.
Ideal for all those smaller cases that need transporting around.
We can fit to most of our stock cases as well
Please call for details

Here is a testomonial we have had from our customer Purple Pro Audio. This is why our flightcases are the best in town!!!

"Your racks are amazing!
They protected our amplifiers in a 2 metre fall, all 8 out of 8 amplifiers have been tested and are working fine!
The cases need some repair, that's a small price to pay.

Thank you!"

I'd also like to address yourself and the manufacturing team to let you know the detail of the abuse your racks coped with.....

We have just had two of our 12U racks of Power amplifiers fall from the back of a truck onto hard standing with a drop of
around 2 Meters. Each rack contained 4 Crown 3600VZ amplifiers each weighing in at 28Kg, with a total mass of 112 kilo's per rack.

One of the racks landed on it's corner! Despite a few dents and scrapes, both racks are still unbelievably intact, and having just fully checked all 8 amplifiers
and found them to be in full working order we would like to pass our sincerest thanks to you, and say how amazing we think your flight cases have proved
to be at protecting our precious equipment.

Thanks.
Martin.

Posted by: Steve on August 8th, 2012 @ 2:31 PM

Brand New DJ LiteConsole XPRS In Black & White in Stock!!!
Brand New DJ LiteConsole XPRS In Black & White

XPRS combines all the most desirable features of LiteConsole in a sleeker, lighter package. The new design makes the system even easier to assemble it now takes one person just a matter of minutes. The innovative folding frame design means the LiteConsole XPRS will flat pack and fit into an average car, thus leaving plenty of room for other equipment

The front panel can be laser cut with your corporate logo on request.The front panel can also be removed to house a 50" plasma. Lighting packages will also be available.

Specification

x2 White perspex side panels
x1 White perspex front Panel
x2 working shelfs (one flat, one sloping)
x1 lower level shelf

Also it has been confirmed that the stand will come with 3 storage bags to add that extra protection when traveling.

Stand dimensions (unfolded):

Width approx. 133cm

Back height approx. 115cm

Depth at top approx. 95cm

Stand dimensions (folded):

Height approx. 90cm

Width approx. 16cm

Now added in our accessories section. The Lanta Orion sunspot and the Lanta Orion Link for that extra lighting effect

View the below video for further technical details

http://www.youtube.com/watch?v=jD-8BMuAktMLiteConsole XPRS Foldable Mobile DJ Stand In colours now in stock!!!!
Posted by: Steve on August 2nd, 2012 @ 11:55 AM