Blog
Whilst GLX Productions were the first to invest in the Chauvet Rouge Outcast 1 Hybrid, we were given the opportunity to become the first ones to manufacture the Chauvet Rogue Outcast 1 Hybrid Moving Head Flightcases when GLX got in touch with us recently.
Rogue Outcast 1 Hybrid is an outdoor-ready, IP65 spot/beam/wash moving head ideal for small to medium festivals and events. These particular lights were used on #lightitinred campaign in support of the events industry during such uncertain times.
GLX Productions have also been out in support of the #lightitblue campaign for the NHS as they celebrated 72 years since it launched on the 5th July, as well as the #lightitinred campaign and needed new cases for their new lights.
Both campaigns involved lighting up buildings and landmarks around the UK, they used the fixtures to light up the Eden project as part of the #lightitred campaign.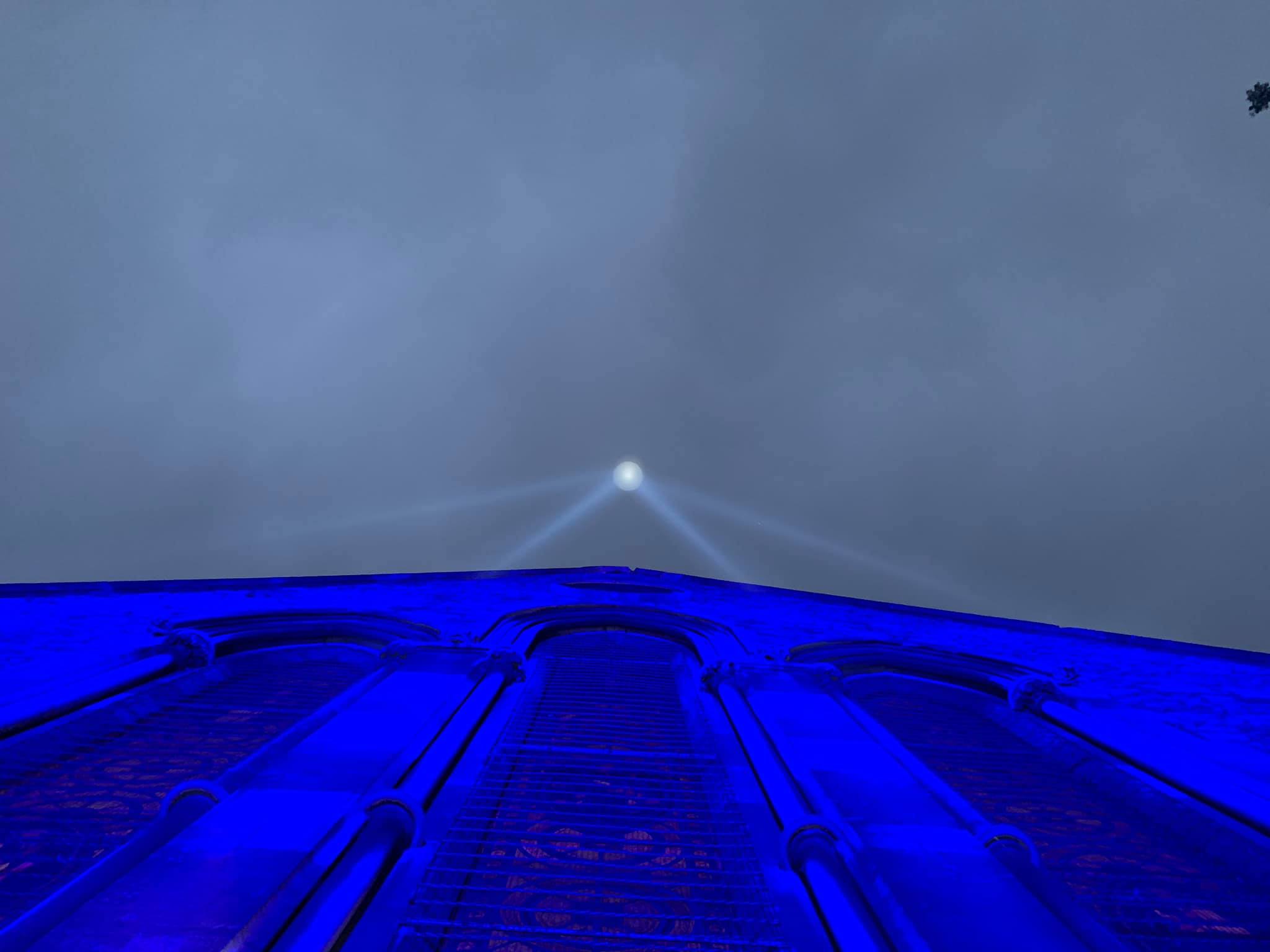 Images by Ben Foster
We love it when a new piece of kit comes to market and even more so when we get the opportunity to design a case for it and for a customer we have worked with for a while now.

As with all of our custom manufactured cases by our specialist team the case has been designed -
With custom CNC inserts to ensure the light has a perfect internal fit with maximum protection.
Using our heavy-duty touring grade fittings as standard
With the case exterior dimensions for easy truck loading
With product engravement on the base of the case for identification when tipped.
Here's what Glenn from GLX had to to say
"We initially opted to work with FCW because of how approachable they were for our first order. It was a learning curve for us to design a case and Jase helped to guide us through the process and what they could offer. Ever since we've always gone to Jase for all of our cases and each one is fully customised to our specification.
I like to be able to pick up the phone and chat to who I need to about case designs, sometimes it's easier to relay your ideas in direct conversation instead of email and FCW have always had the time to chat. I always get a speedy response with quotes etc from the sales team on email, then we flesh out the finer details over the phone and via CAD drawings which is handy for us to see if the ideas actually work.
We're always happy with what we receive. If there is ever something we haven't thought about or that doesn't quite work in practice once we have the cases, it's always been fixed for us with no problems at all. We will continue to work with FCW for the foreseeable future."
You can follow GLX Productions on Instagram and Facebook
To celebrate being the first to design a flightcase for the Chauvet Rouge Outcase 1 Hybrid we are offering 10% off all Chauvet flightcase for the next couple of weeks. USE CODE CHAUVET10 at the checkout.
Posted by:
Steve
on
July 15th, 2020 @ 09:20 AM
Tagged with:
,
custom
,
custom cases
,
customisation
,
customised
,
custommade
,
engraving
,
lighting
,
lightingequipment
,
madeinuk
,
manufactured
With more news last week from the Government relaxing some of the lockdown restrictions we have been excited to see some of the industries we support and work closely with being able to go back to work.

We know it will probably be quite a while until industries, such as events will be back up and running and even the motorsport industry is not going to be 'back to normal' any time soon. With that in mind, Motorsport UK has drawn up guidance to event organisers, officials and competitors to what measures will need to be in place to enable the resumption of motorsport.

Obviously the guidance is subject to change and there's no precise dates or timeframes that have been applied to these measures, but there is an emphasis on social distancing and increased use of online methods to handle many aspects of people attending the events. Some of those guidelines include - "All competitors, officials and members of the media will need to sign a pre-event declaration to state that they have not suffered COVID-19 symptoms within the two weeks preceding the event." Autosport.com
It is good to see that companies like Mclaren and Caterham are able to head back to work and even better that we are already hearing from them to place orders, this case recently being to shipped to Mclaren.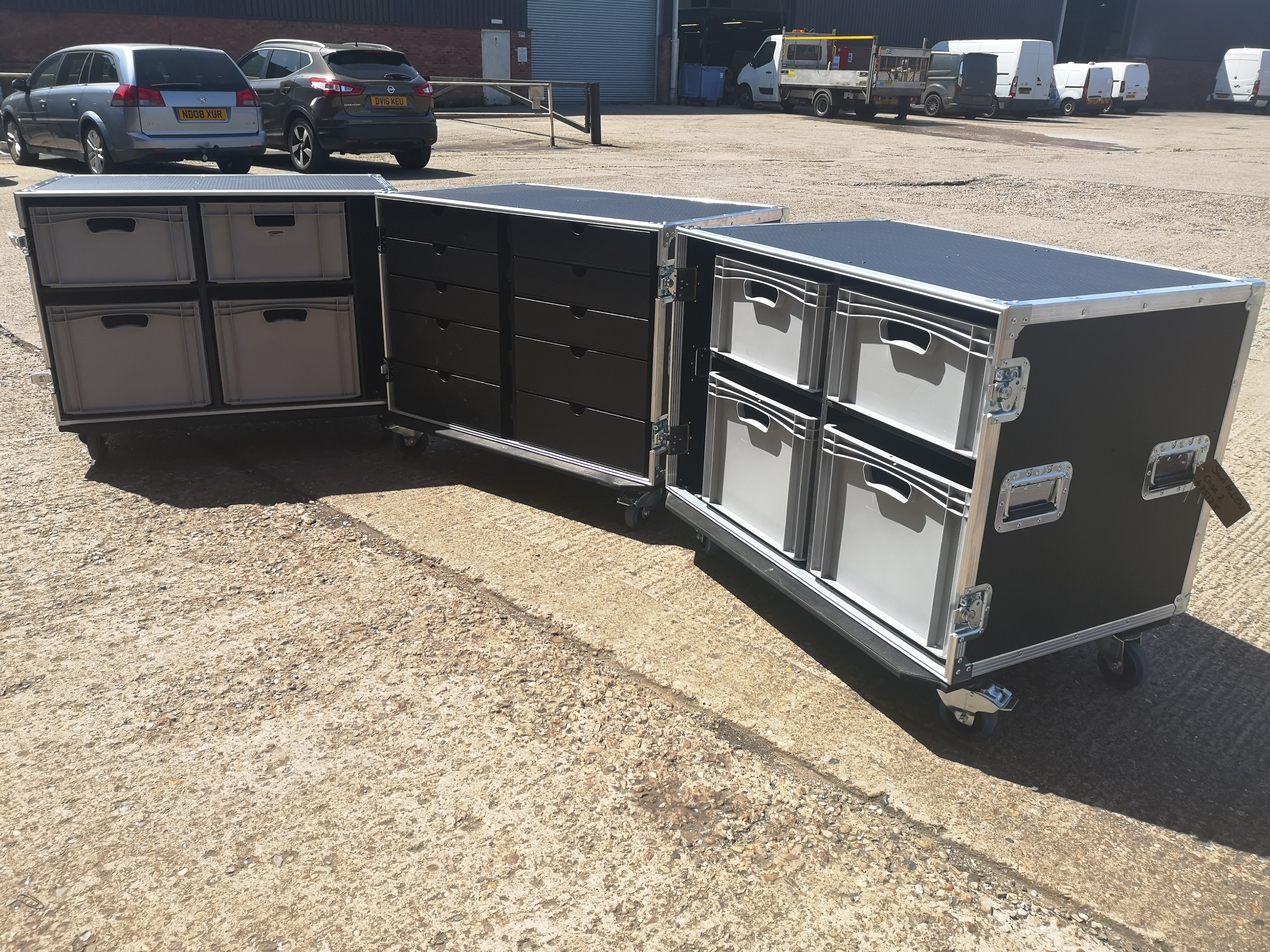 This is doubly good news for us as we have our Hot Desk at Silverstone Innovation Centre, and it's been good to hear from some of the companies that arrived back there on Monday. We have no plans to visit our Hot Desk or our customers at Silverstone, as of yet, but we look forward to the point that we can reacquaint ourselves there.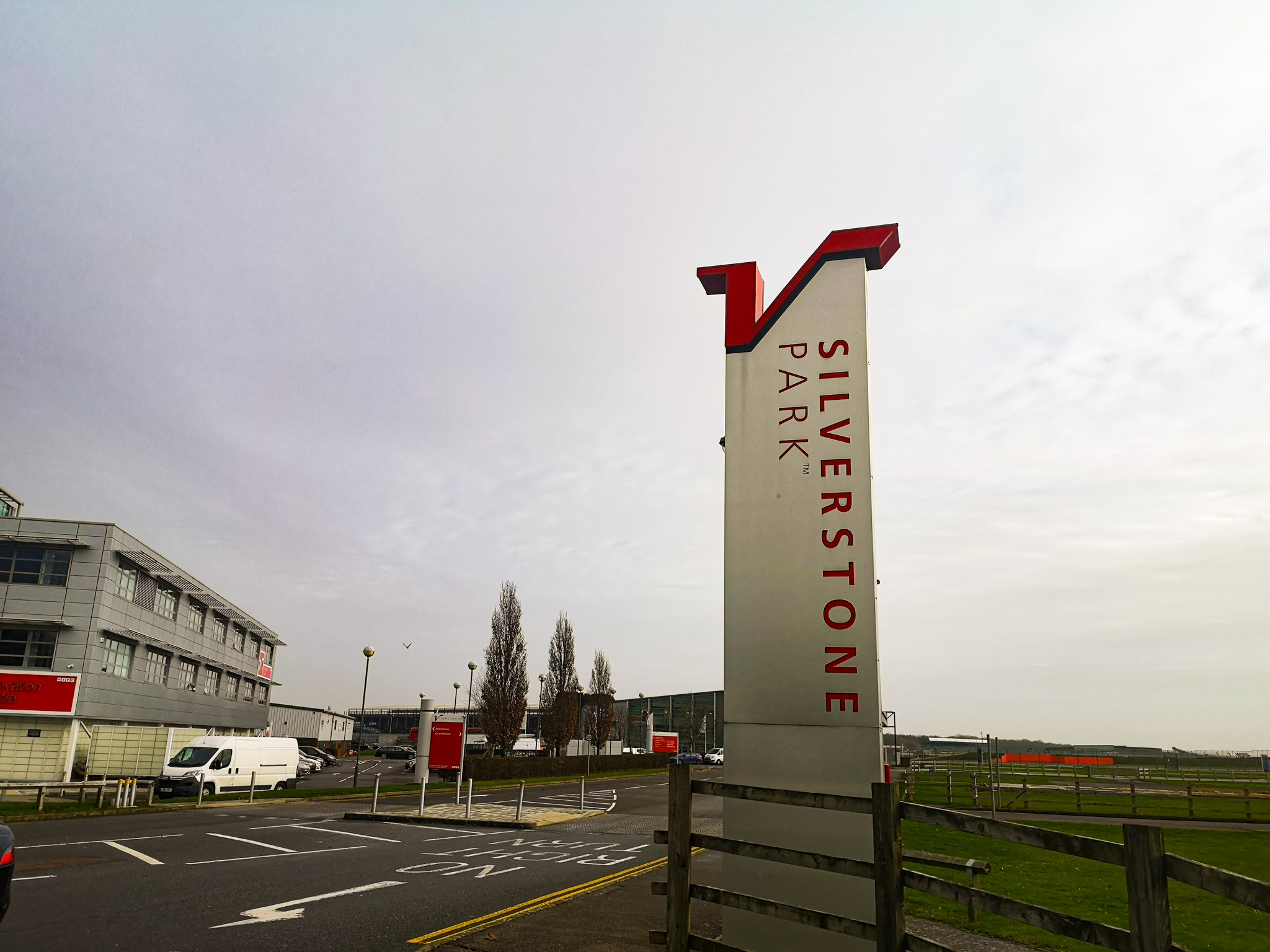 Posted by:
Steve
on
June 3rd, 2020 @ 4:08 PM
After being back for a short while and ensuring our team were able to adhere to the guidelines laid out by the Government who have allowed factories & warehouses to reopen, we've discovered even more of an importance for PPE.
We, like others use PPE as laid down by Health & Safety in our everyday work life. With the pandemic the need for PPE increased not just in our environment but in many others, where you might not have seen PPE before. To ensure we're all keeping to these guidelines to stay safe; it is a next step up and it involves a lot more thinking.
Re-opening meant that our team needed a supply of PPE that they could use throughout the day and feel confident that we could supply them with all that they needed so we started a trial period of these new to the market PPE Storage Solutions.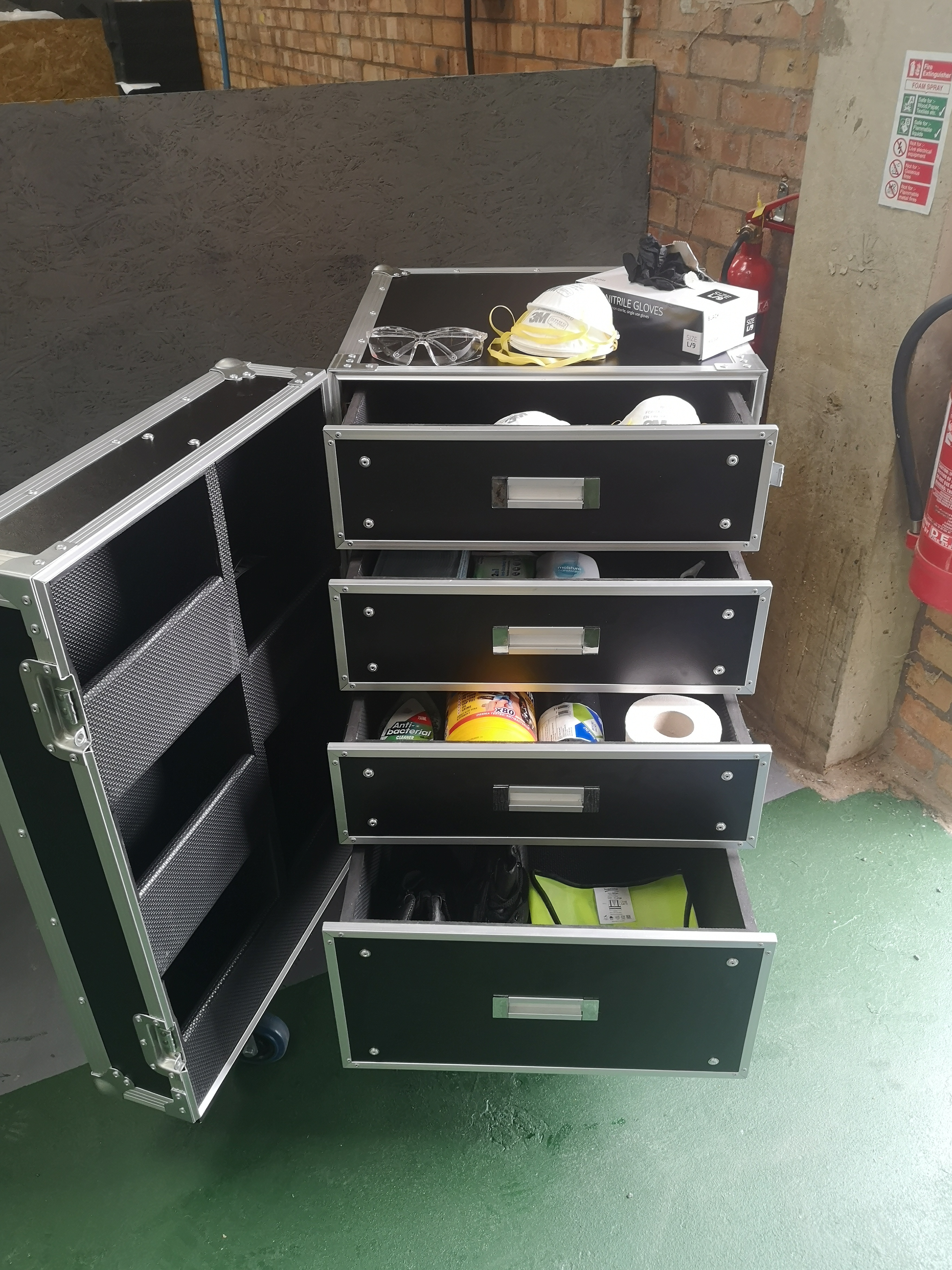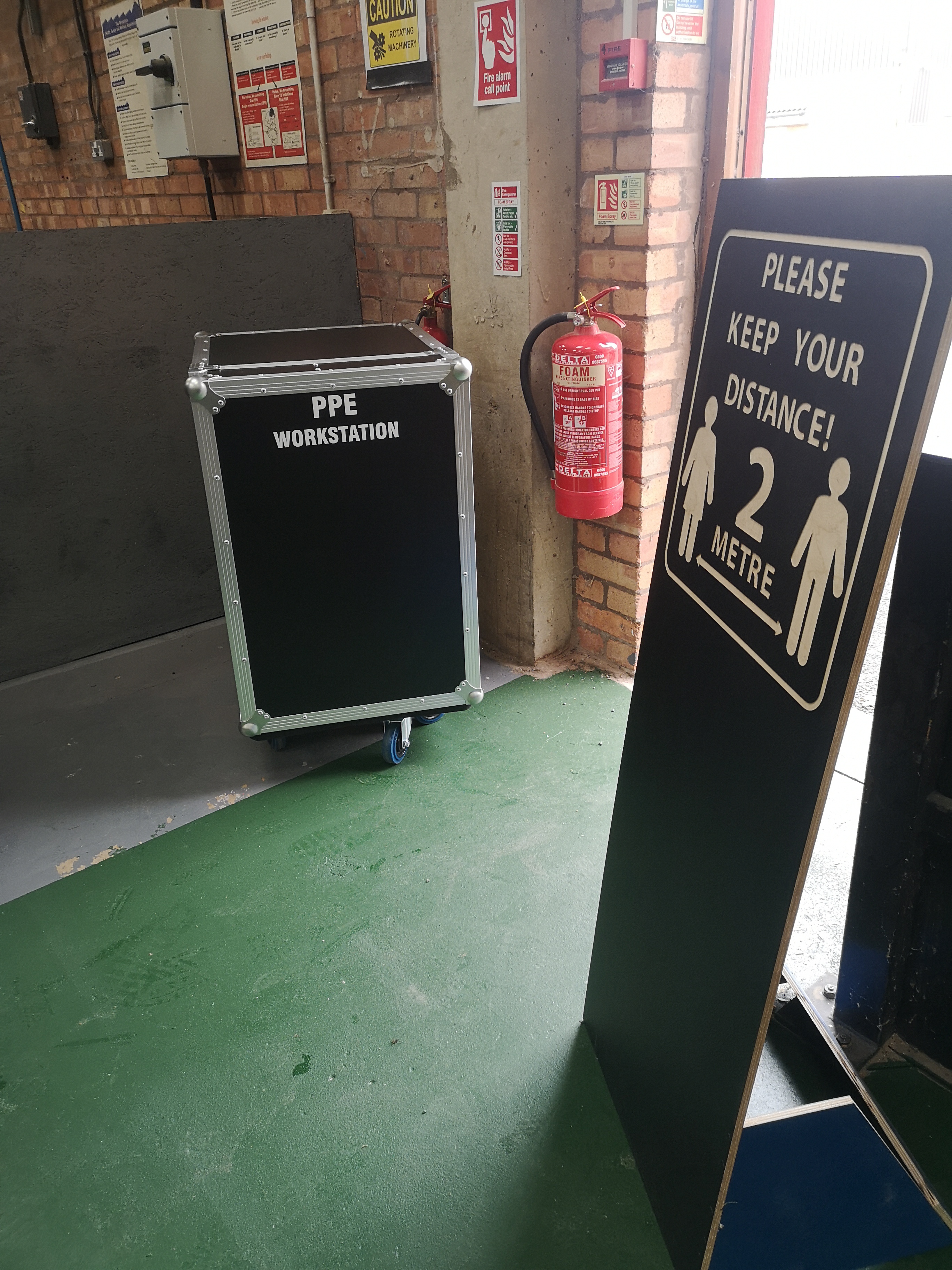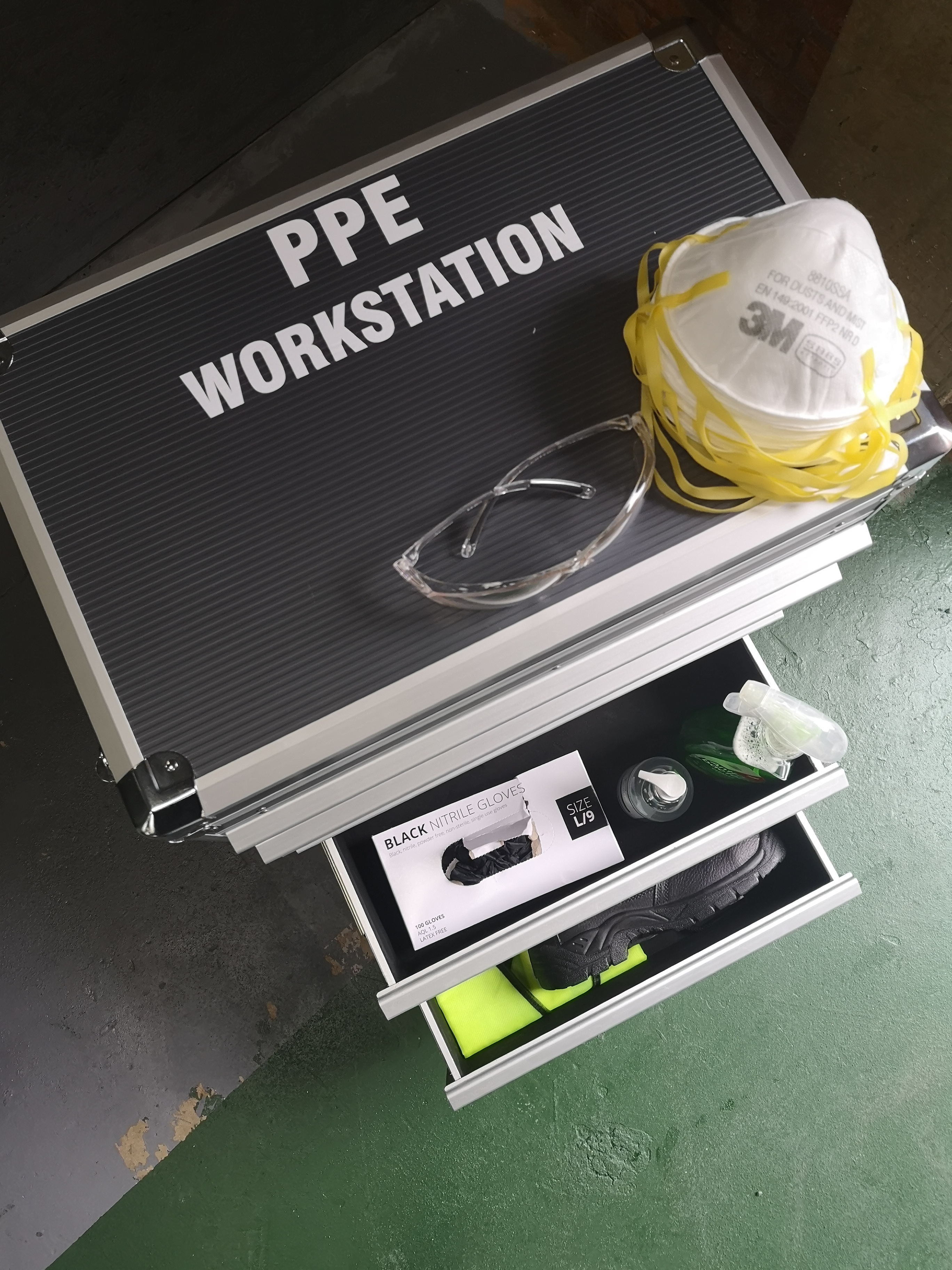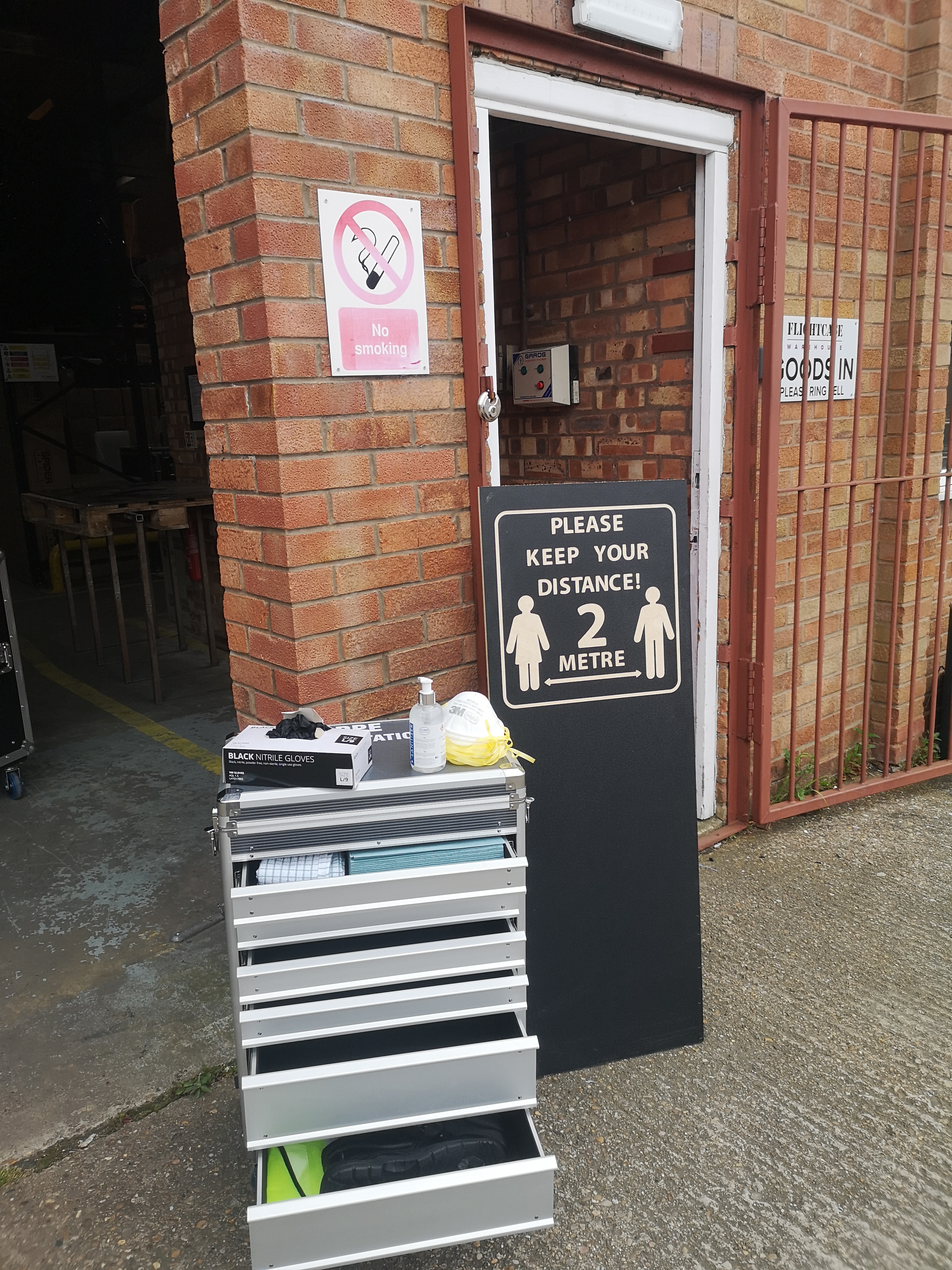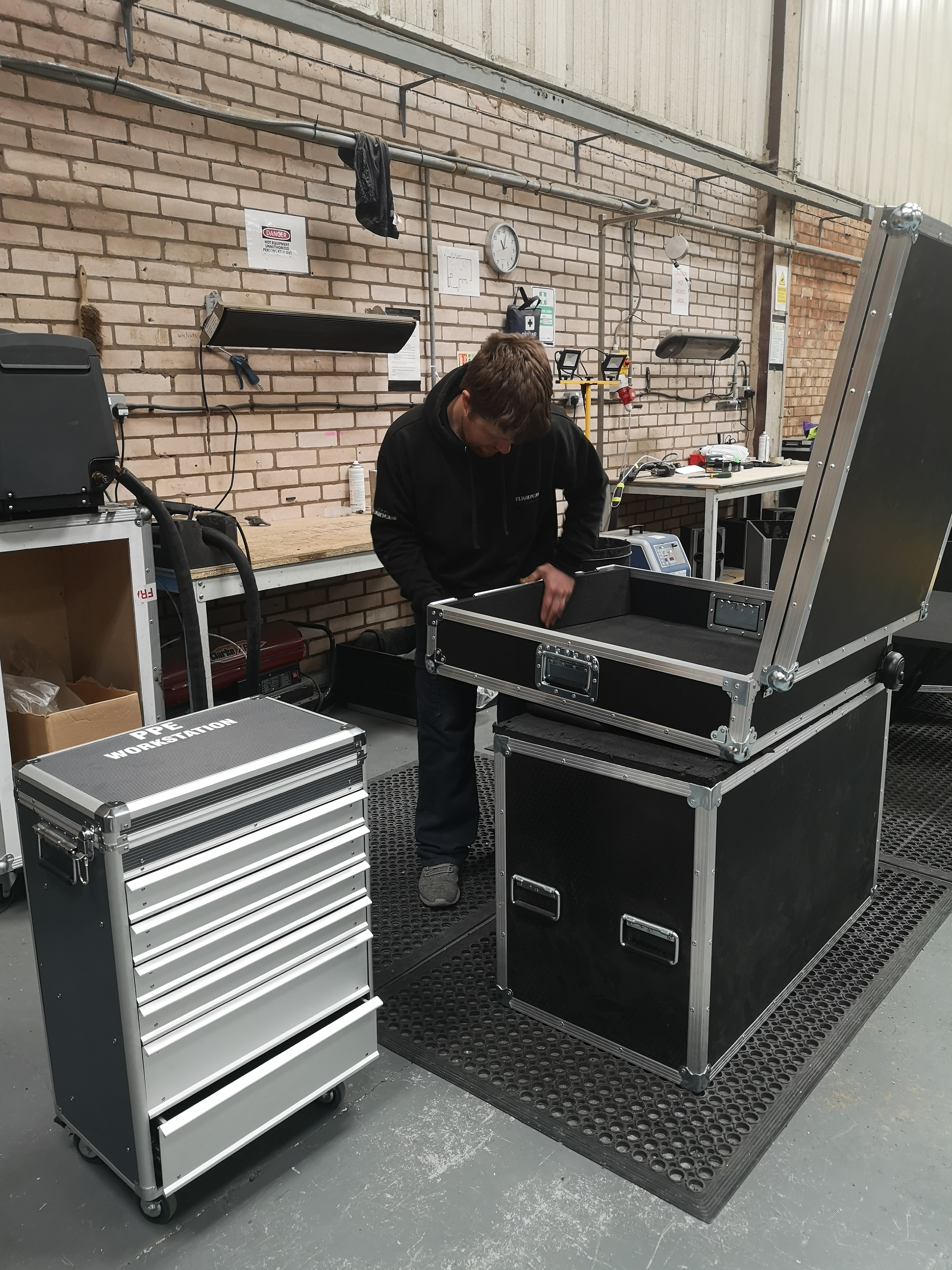 These have been successfully completed in house and with a few local factories. After receiving such positive feedback we're ready to present them in the marketplace, which has come at the right time for our clients, as under the Government's guidelines of factories and warehouses being allowed to re- open.
PPE Storage Solution Benefits -
* Self containment for each team member reducing cross contamination
* Everything you require to work safely and under all the guidelines within the workplace can be stored in this case
* Transportable around office, factory and warehouse
* Cleans easy with disinfectant
* Different storage compartments to keep items separate and easier to keep clean
* Hard wearing as standard for all our products
For more information on the porducts CLICK HERE or get in touch with us on sales@flightcasewarehouse.co.uk or 01827 60009