Blog
The last 2 years have seen some big changes for Flightcase Warehouse, our team has changed, the way we operate has changed as has our manufacturing process and one of the ways we've looked to improve production is to add in another CNC Machine, taking us to 4.

Primarily each machine is the same with subtle differences like; size of workspace, traversing speed, loading system and quantity of tooling.

The new CNC is state of the art with maximum traversing speed (distance traveled between any two points between cuts) is 3 times as fast as our next fastest machine. In addition it can automatically load and square any size of sheet as well as off-load while loading, so it is possible to load multiple programs in one and leave the machine without physical interaction for a full pack of wood sheets. In simple terms, you can put 40 sheets of 9mm plywood on the sheet loader, and then walk away and come back later to collect the finished parts.

Having multiple machines, enables us to assign specific tasks to a machine, which eases production and keeps lead times down. For instance, having multiple machines means we can have a dedicated foam machine.

We're always looking at how we can improve our production and the way we do things at FCW, making this investment at this time will enable us to improve service and that is always a top priority.

Posted by: Flightcase Warehouse on August 23rd, 2022

We offer 3 different adhesive solutions for applying our foam to cases to ensure we are providing the right required solution for different industries and applications

Permanent tack sprayable Holt melt adhesive
Sprayable contact adhesive
Self-adhesive direct to foam

Self-adhesive - S-4608 MF is a double-sided scrim tape based on a modified polyacrylic pressure sensitive adhesive, coated on to a glassine paper liner. The scrim carrier provides added tensile strength when applied to fragile substrates and at 80 microns thickness it is suitable for lamination on to lightly structured surfaces and small pore diameter foams. The MF adhesive offers good all round bonding performance and is especially suited to bonding on low surface energy substrates such as PE, PP, EPDM as well as PU

Self-adhesive backing is used commonly on 10mm and 20mm sheets as the correct application of pressure is more easily achieved than with thicker foam. This helps to get the best bond through the quickest process. This process is also very clean and solvent free allowing it to meet any legislation required from an health and safety stand point.


Another adhesive we offer is: Sprayable Contact Adhesive

CFC free, multipurpose adhesive, with low odour, developed to bond a wide variety of substrates. The product is delivered through a hose and spray gun system and gives an unparalleled bond strength.

Mostly, this is used where extreme heat and gravity have an impact on bond strength e.g. in a block of foam that is required in the lid. We use this process to ensure we get the best bond

Our final adhesive is: Hot Melt Adhesive
Hot melt is designed to spray clean and give a good balance of open time, tack and final bond strength

Holt melt is the most cost-effective solution for our standard foam process. It bonds to all of the materials we use. When bonding foam to foam we get the strongest finish. This process is also clean and solvent free allowing us to provide the safest solution.


For more information email us on sales@flightcasewarehouse.co.uk
Posted by: Flightcase Warehouse on May 19th, 2022

The foam we use is a 29-kilo closed cell crosslinked microcellular Polyolefin Foam. This is used in all our cases lining and CNC foamed blocks
Its general properties include:
· Wide range of densities (20 to 180 kg/m3)
· Wide range of physical properties
· Inert product - "not chemically reactive", gives off no chemicals so won't damage kit, equipment or art work
· Non toxic material
· CFC and HCFC free
· Reusable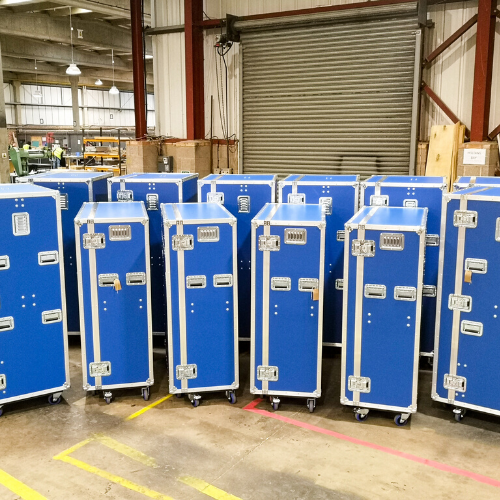 Why we use this type of foam:
This is an industry standard grade of foam used alongside plastazote for most applications within a flightcase
It is an Engineered Product which means we can work out how much shock protection is needed depending what the case is intended for.
We have the ability to stock large volumes ranging in thicknesses from 10mm up to 100mm
We have carried out trials and tests over the years and this foam responds best to our customers needs, such as Kit Protection and its ability to be machine CNC'd.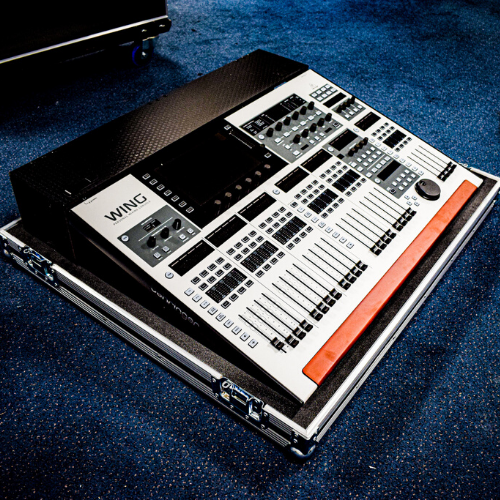 Other Benefits
We also offer a wider range of densities for different applications
There's a full range of self adhesive foams where every part of the surface area is covered in adhesive
We also use Hot Glue Melt and Contact Adhesive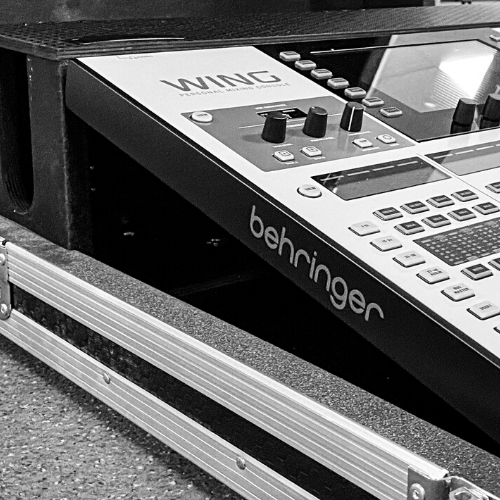 Posted by: Flightcase Warehouse on February 1st, 2022