Blog
Our first show on 20th January is Plasa Glasgow.
The show launched last year and it was great to meet some of our exsisting customers and gain new customers from north of the border.
We have doubled our stand size this year and look forward to seeing everyone over the two days.
If you are visiting, feel free to come along and visit the team.
February 18th we will be at Olympia London for the Event Production Show, again we did this show last year for the first time and was a great success.
This year we have gone for a much bigger stand and are looking forward to showing some exciting new products, including our furniture range which had a very posotive response last year.
May 1oth we will once again be at Plasa Leeds.
This year we have a double size stand in the new section between both halls, right next to the bar!!
Finally, we will be at the new look BPM show at the Genting areana 11th September with our biggest stand yet, showing a whole new range of products.
More news to come nearer the event.
Posted by:
Steve
on
January 13th, 2016 @ 09:04 AM
Our Serious Furniture was chosen for the Eurosport Entertainment Zone, placed on the Blackhorse Stage.
The Sofa's and chairs were hired througout the week for interviews conducted by Jamie Whitam (pictured)
FCW Serious Furniture range was chosen because it is the perfect embodiment of form and function. The padded covers offer a generous level of comfort, easy to transport and comes in a range of colours to suit the client.
With the option to buy or hire Serious Furniture suits every need.
Posted by:
Steve
on
December 3rd, 2015 @ 2:20 PM
Flightcase Warehouse are pleased to announce the arrival of the new  IP67 rated waterproof  cases that are the latest edition to the highly successful Spider Range.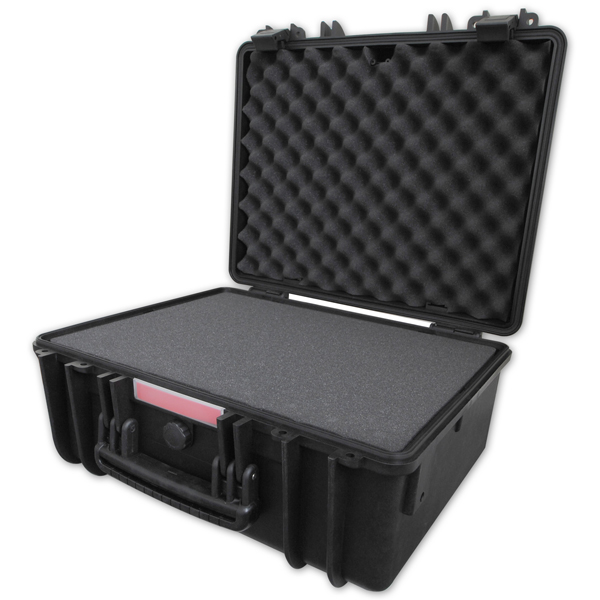 The Spider waterproof case is designed to withstand the most severe conditions, offering the highest resilience and shock resistance needed to protect your equipment.

Coming in a range of sizes to suit most needs

Specification

Manufactured from engineered resin and glass fibre.
Extreamly strong and resilient.
IP67 rated waterproof and dustproof seal.
Pressure valve to regulate internal pressure.
Ergonomic  re-inforced rubber handle.
Protected catches, padlockable.
Pick and pluck block foam in base.
Eggbox foam in lid.
CNC inserts available on request.
Posted by:
Steve
on
June 10th, 2015 @ 2:45 PM