Blog
Due to increasing demand Flightcase Warehouse have installed a second state of the art CNC machine. The new machine will assist in increasing production capabilities as well as vastly reducing lead time on manufacture.
Posted by:
Steve
on
June 4th, 2014 @ 11:44 AM
Tagged with:
FCW
,
Flightcase
,
New Store
,
Portable Staging
,
Shop
,
Spider Staging
,
Staging
,
Wholesale Flight Case
,
Wholesale Flight Case Manufacturers
,
Wholesale Flight Case Suppliers
Having supplied Pirelli with all their Flight case requirements again for the 2014 Formula 1 season it is great to see how close the racing has been and the role the tyres have played
Now there is a 4 week break it gives all the teams time to reflect on the 1st half of the season and look at how they can improve on the 2nd half.
As for the Flightcase Warehouse we will be working hard to supply more cases to Pirelli during this period. The type of cases supplied are Medical and safety car tyre cases (If either car goes out, even for one lap, all 4 tyres are replaced!) Balancer machine cases, Tyre breaker machine cases, Production cases, computer case, tool cases and so on.
In all we have made more than 150 cases to house all equipment that needs to be at every Grand Prix for Pirelli.
We look forward to the second half of the season and hope is is exciting as the first.
Flightcase Warehouse are once again exhibiting at this years all new look BPM and PRO show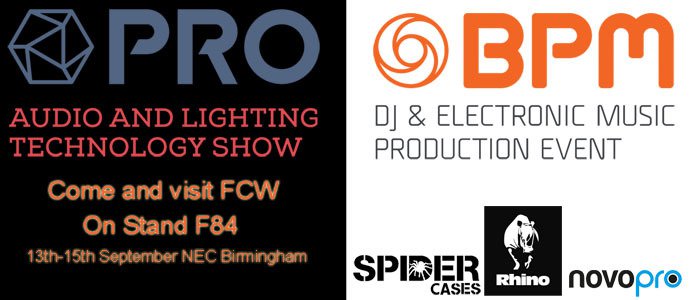 We will be showing of a large range of custom built flight cases to suit both events
Please come visit us at stand F84 and Jason and Sam will be happy to help with any inquires