New DJ Controller Flight cases from FCW
Just arrived DJ Controller Flight Cases from KamKase
Numark, Denon, Pioneer, Traktor.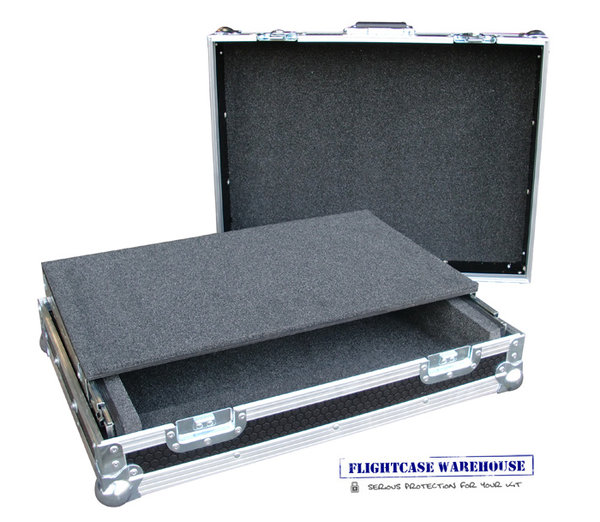 Kamkase are a leading manufacturer of Flight Cases for all applications. All Kam Flight cases are designed in the UK and built using the best available materials. If you choose a KamKase you can be assured your equipment will get the protection it deserves.
Our sales team is always on hand to discuss your requirements if this Kam Flight case does not suit your needs.
7mm Smooth black laminate board
Removable Lid
Full touring spec fittings
Sliding laptop shelf fitted
Foam lined
Gap at rear
Front panel for access to controls and headphone sockets
View Cases Here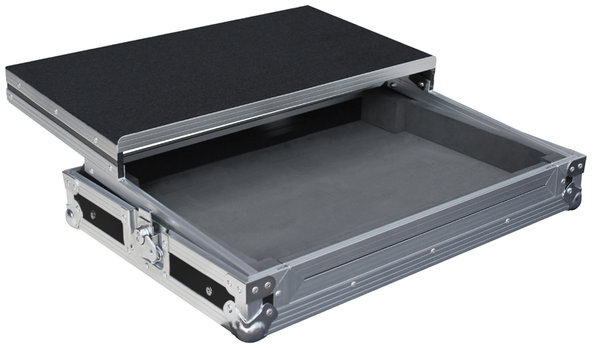 Nex Day Delivery

Autumn film festival season is nearly upon us. The precursor to the awards season that culminates with the BAFTA and Academy Awards in February and March respectively, the next few months are important for indie filmmakers and world-renowned production studios alike. Whether you're exhibiting your work, visiting to get inspiration for your next project or simply taking time out as an enthusiast to enjoy what the season has to offer, there's plenty of flagship events to get your filmmaking fix from. Read on for film festivals that are set to be some of autumn's best.

Reykjavik International Film Festival (September 28th-October 8Th)
Whilst Iceland may not be the first name that springs to mind when you think "film festival", don't be so quick to dismiss this enchanting location. The increasingly popular Scandi hotspot stages an unforgettable, unconventional festival experience that is sure to make an impact upon anyone who visits. Films are screened to audiences as they fill venues you may not expect – a cave just outside of Reykjavik for example, or a heated indoor pool that so many have come to associate with Icelandic culture. Of course, it's not just statement venues. A lot of importance is placed on new and young directors and the R.I.F.F is a fantastic place to discover a lot of up and coming talent.

Innsbruck Nature Film Festival (October 10th-13th)
Using Austria as its backdrop, the Innsbruck promotes environment, and films that champion nature. Climate change, global warming, deforestation; all compelling topics that are addressed at this eco-friendly festival. With the planet being in such a delicate state, we think that it is fantastic that this genre of film festival is making its mark. Need more convincing? Screenings will also be accompanied by exhibitions, lectures and workshops for budding eco-enthusiasts.

Rome Independent Film Festival (November 25th-December 1st)
Italy's best-loved ancient city provides a brilliant look at some of the hottest independent filmmakers throughout the Mediterranean region. A festival that's honestly hard to find fault with, Rome's offering is renowned for high quality screenings and its fusing of rich culture. Over the years, this festival has become the spot for passionate filmmakers to inject a little "La Dolce Vita" into their lives – as quoted from the festival itself!

Pentedattilo Film Festival (September 22nd-24th)
Pentedattilo promises that its visitors will be part of something truly special. A long-abandoned, rustic Italian village (dating back to 640BC) plays host to film screenings where audiences enjoy not just the solitude of the high hills, but the breath-taking scenery and unique history too. With an average attendance being about 100 people, this super- exclusive, eccentric film festival is certainly worth the journey if you can make it.
If you're a pro or an enthusiastic travelling this globe for the abundance of film festivals that are staged this autumn, be sure to protect your valued filming and production equipment whilst you're on the move. Talk to Flightcase Warehouse for all your protective storage and transportation needs, including bespoke solutions for your kit that demands a bit of extra attention. Email sales@flightcasewarehouse.co.uk or call 01827 60009 to learn more.
The Great British Summertime is nearly over and for us Brits, this means that our options of open air events become that bit narrower. We've been working on a number of projects with the motorsport industry of late, which has got us thinking about what the cooler months have in store for professionals, fans and events organisers. Despite the less than kind weather, the industry continues to thrive and offer an exciting calendar all throughout Autumn. We've outlined 4 of the motorsport dates that have caught our eye below…
Formula 1
The high octane action of Formula One won't be stopping any time soon, with the Singapore Grand Prix held on the 17th of September, the Japanese Grand Prix on the 8th of October, North American Grand Prix on the 22nd of October and the Mexican Grand Prix on the 29th of October. The season will end in Abu Dhabi on the 26th of November, but we can expect a lot of exciting racing action before that happens. The season so far has already been one of the most thrilling yet with a diverse and envy-inducing portfolio of locations and we can't wait to see which driver will take the top spot.
Wales Rally GB
The penultimate round of the FIA World Championships in Wales plays host to one of the toughest and most anticipated courses on the championship circuit. With a loyal fan base of adrenaline-seekers that won't be deterred by damp conditions, the event is well-equipped for Autumn Weather. Visitors (the race is held 26th-29th October) can grab hospitality packages from organisers meaning that the Welsh weather can be braved whilst enjoying some mad rallying!
Motorcycle Live
Looking to get out, see off-road action and not have to come prepared for the traditional British drizzle? Motorcycle Live is the event for you. Billed as the UK's largest motorcycle show, the NEC is the setting for off-roading, stunt shows, displays and more from 18th-26th November, all within one of the UK's largest exhibition centres. If you fancy a day out with the family, we reckon this would be a great option – seats, readily available refreshments and all the motorcycle action you could wish for.
NEC Classic Motor Show
Another potential winner for families with a car enthusiast within their ranks is the Classic Motorshow, also staged at Birmingham's NEC. The event promises over 2,500 classic and modern show stopping-motors, a live stage, restoration theatre and a classic car driving experience. The ideal petrolhead day out, all under one roof and without dodgy weather as a risk to your day out.
Are you one of the professionals working at these events, or perhaps you're a fellow racer, engineer or technician in the motorsport industry? Look no further than Flightcase Warehouse for your protective kit. We design and manufacturer flight cases for everything from precision tools to the vehicle itself – even to a bespoke spec if you need the perfect fit. To find out more, please email sales@flightcasewarehouse.co.uk, call 01827 60009 or visit www.flightcasewarehouse.co.uk.

No matter who we are, it's a given that you'll travel. Whether it be once a year or once a month, for work or for leisure, travelling is something that we should all enjoy. For music enthusiasts and professionals, taking to the road can often mean extra levels of prep as you seek to bring – and retain the quality that you love! To help, we've identified some of the best travel-friendly tech – from apps to extensions – that'll help you retain a high level of output whilst on the move.

Micro Amp-Heads:
Dubbed 'lunchbox' amps, these tiny amp heads are small, affordable and easy to use – often even sold with a travel bag. That's why we have been so impressed with the calibre of the so called' micro' guitar heads that are being released at the moment. These tiny amps can pack a real punch and Orange, Peavey, Blackstar and even Marshall all have ranges perfect for a different genres. MusicRadar have a recent round-up of some incredible 'Lunchbox' amps to read through here, featuring cutting distorted leads and smooth cleans!

Raspberry Studio
A mobile recording studio powered by a specialised Blue microphone. This platform utilises PreSonus recording software matched with mastering software from iZotope, making the Raspberry Studio a brilliant solution for anybody who needs to record when out travelling. The microphone features a USB input, which is nothing new, but when paired with specialised software and a variety of downloadable plugins, the easy to use UI will make this an attractive purchase to anybody who needs to keep recording on the move. Read more on the Raspberry Studio website here.

iPad Docking Stations:
The iPad is the perfect device to take on the road that is capable of editing software – yet the design of the tablet does not lend itself well to music production. As a result, a number of companies have designed docking stations for the iPad that are capable of expanding the connectivity of the device; increased MIDI capabilities and a friendlier UI are all achievable (whilst third party made) for any travelling recording artist. You can see some great examples in this Gearank round up.

Recording Apps
Sometimes travel means sticking to a budget, and for anybody looking for a cost-effective solution to recording on the road, there are always cheap smartphone apps that can help you out. Programmes like Garageband, Amplitube or Animoog that can all be used to simply record yourself, cheaply, with no need to lug any extra recording equipment. These pocket friendly options are perfect for recording and composing on long haul trips.
If you do choose to travel with expensive (yet portable) recording or musical technology, then be sure to contact Flightcase Warehouse to keep your gear safe when you're on the road. With thousands of off the shelf products ready to be shipped to you within a day, and bespoke creations made by our Pro Flightcase team, Flightcase Warehouse is your one stop solution for precision-perfect protection. Visit www.flightcasewarehouse.co.uk, email sales@flightcasewarehouse.co.uk or call 01827 60009 to protect what's most valuable to you.