New DJ Controller Flight cases from FCW
Just arrived DJ Controller Flight Cases from KamKase
Numark, Denon, Pioneer, Traktor.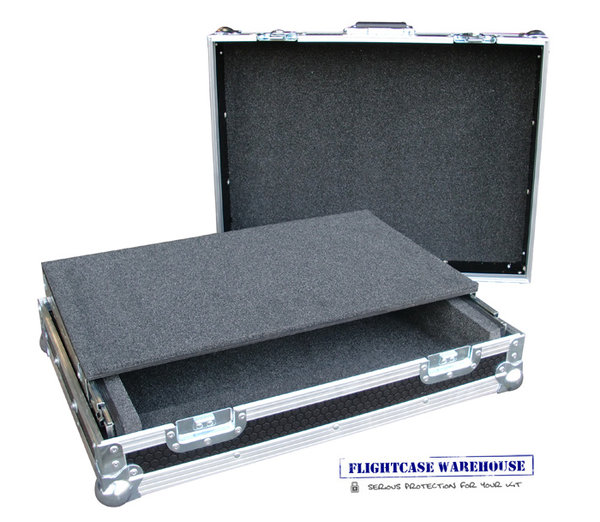 Kamkase are a leading manufacturer of Flight Cases for all applications. All Kam Flight cases are designed in the UK and built using the best available materials. If you choose a KamKase you can be assured your equipment will get the protection it deserves.
Our sales team is always on hand to discuss your requirements if this Kam Flight case does not suit your needs.
7mm Smooth black laminate board
Removable Lid
Full touring spec fittings
Sliding laptop shelf fitted
Foam lined
Gap at rear
Front panel for access to controls and headphone sockets
View Cases Here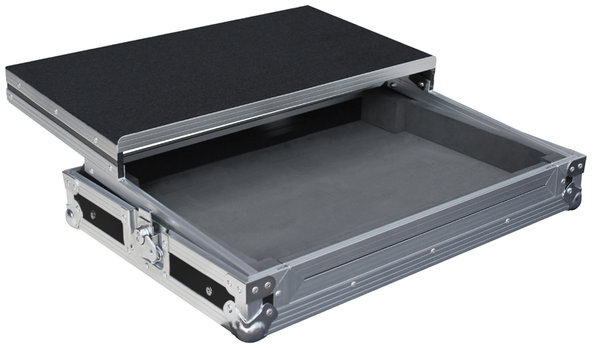 Nex Day Delivery
Photography is a year-round profession and hobby, with many going to great lengths to get a shot that perfectly captures a provocative moment. We work closely with photography professionals (check out the innovative magic mirror flight case we made to order for Bright Photography here) and as a result, have seen some stunning images and concepts released. Inspired by the colours, weather and landscapes of the upcoming season, we've put together a quick bank of wintery photography ideas that always deliver awesome results.

Falling Snow:

Weather dependent, this classic seasonal shot can be fairly straightforward to capture. Falling snow offers a magical, idyllic and altogether unusual view of familiar environments (a dawn view of that field you drive past every day, your street aglow with streetlamps in the evening or even your kids playing outside).

Many photographers opt to snap snowy landscapes at night, as the contrast between the light snow, dark skies and (if needed/available) other lighting creates an incredibly dynamic and often peaceful view of the world. Transform even the busiest of city spaces into a peaceful winter postcard with good timing, the right angle – and by being lucky with snowfall!

Long Exposure:

Some people might not be too excited about the notion of shorter daylight hours, but the darker skies present a fantastic opportunity to collate some stunning long exposure images. You can immortalise the stars with a super-long exposure night time shot or capture your city alive with fluorescent lights in motion. Either way, long nights and inky skies make drastic snaps with magnificent colour contrasts. Despite not having huge circumstantial requirements, make sure to plan your shots to ensure you capture those winter landscapes.

Festive Scenes:

As we approach Christmas, villages, towns, cities and urban centres deck themselves out to the max with rich seasonal colours and sparkling lights. Make the most of the colour scheme that comes just once a year with co-ordinated shots of European markets, outdoor events, carolling crowds and seasonal nature (berries, holly, robins – you name it!) Think about how to integrate festive decorations into your winter photography – from the quaint to the spectacular – and create a themed portfolio packed with scenic shots.

Flightcase Warehouse offers a wide range of flight cases for photographers, including utility cases, lens cases, waterproof cases, magic mirror cases and much more. We can also custom build to your specification. Just email sales@flightcasewarehouse.co.uk or call 01827 60009 to get a quote."


In the last week Flightcase Warehouse has announced that we're an official sponsor of the mondo*dr awards, the flagship event that recognises and celebrates the very best creations by pros in the technology in entertainment industry. We're thrilled to be sponsoring the Best Theatre category and will present the winner at a spectacular ceremony at Prolight+Sound Frankfurt in April 2018 (during Musikmesse).
The awards have been organised by the team behind the international mondo*dr publication, a leading magazine that showcases and explores technology in entertainment, the latest cutting-edge uses and examples that merit praise for innovative technological integration. We're proud to have featured in the latest mondo*dr issue with our Chauvet charging flight case!
Are you a worthy entrant, or do you know a fellow professional technology in entertainment brand deserving of a nomination? Enter now and spread the word in your industry network to help us recognise the best in the business. You can enter: Best Nightclub, Best Bar & Restaurant, Best Theatre, Best Concert Hall, Best House of Worship, Best Sporting Venue and Best Integrated Resort. From manufacturers and distributors to venue operators - anyone can submit an entry if you work within the realms of fixed installations in the entertainment world.
Reading outside of the UK? Don't worry, you can still enter your projects! The mondo*dr awards have thought of it all and have ensured entries are open to technology in entertainment professionals in the European continent, the Americans and the MEA with dedicated awards for these areas of the world. Regional winners will then compete for an overall territory winner, and finally a worldwide winner. Set to the backdrop of Musikmesse - of one of the industry's most energetic, innovative and highly-regarded events – means that the awards promise to deliver a night to remember for nominees, audience members and sponsors such as ourselves.
If you'd like to check out previous winners and get a feel for their project entries, you can view details on the mondo* dr awards website www.mondoawards.com. With technology (especially in entertainment) being a constantly evolving entity, we cannot wait to see how the finalists have redefined technological involvement in entertainment this year. Good luck with your entries and we hope you join us there!
Ever since the invention of the first recording devices, musicians have been putting their all into creating recordings that are as accurate, pitch perfect and professional as possible. Often being restricted by budgets, musicians and recording engineers have had to be resourceful and deploy tried-and-tested tips and tricks in order to achieve that cutting edge sound, despite sometimes using equipment and methods that originated in the century past. However, technology isn't everything and as the following methods will demonstrate, keeping it classic can produce brilliant results for recording artists and engineers. If it's not broken, don't fix it – as the phrase goes!
Eliminating unwanted noise on stringed instruments.
This technique is so primitive and lacks sophistication, but it's brilliantly effective in eliminating background noise and any dud notes when playing strings. If you're recording a piece where you're not required to play an open note and are concerned about unwanted tones ruining your recording, try tying a hair band, piece of cloth or even a sock (yes, a sock) around the first fret or headstock. Used mainly when recording guitar, the principal can be applied to other string instruments including violins, cellos and bass guitar.
Take the plunge and play it in a live take
A common complaint of modern day recording is that every single track can sound exactly the same. Up to the minute digital recording methods and mixing techniques can, on occasion, mask the uniqueness and vibrancy of a song, whilst the total absence of instrumental or vocal variation can lead to an artificial sound. By recording your track live, you run the risk of multiple mistakes for sure, but also stand to benefit the elusive 'live' electricity that cannot be replicated in any way through digital mastering. Not always practical, but you should definitely give it a go if you're looking to capture some magic without splashing out on an extremely costly producer.
Mix in a different location to where you record
This practice was all the rage in the 70s and was utilised with the purpose of creating a distinctive piece through the power of alternative perspectives. It could be an idea to work with a different audio engineer than the professional who recorded your raw tracks in order to harness the power or a fresh take and bring something extra to your sound. If you're loyal to your recording engineer, try substituting your desk for something more unconventional or exploring mix practices usually associated with a different genre.
Multi-track your instruments, every time
Simple but effective. This holy grail of recording techniques has proven itself worthy of the test of time. By recording your instruments or parts individually you create a rich yet defined sound that offers superior mixing potential. For additional effect, try recording one or more track just a tiny fraction out of tune or off key – pros tell us that is gives the illusion of multiple instruments playing live at the same time.
Flightcase Warehouse offers a wide range of flight cases for music, recording, production and DJ professionals at www.flightcasewarehouse.co.uk. We can also custom build to your specification. Just email sales@flightcasewarehouse.co.uk or call 01827 60009 to get a quote.